The Exmoor Forest Inn is all about delicious food.
We are incredibly proud of the food that our team serve in the pub on the daily-changing menu. We believe it to be some of the most sustainable, local and delicious food on offer in any pub in the British Isles. It conveys a real sense of place – it is very representative of Exmoor, its climate; its seasons, its altitude, its farming, its animals and its coast.
Reserve a table now to avoid disappointment
Our maximum table size is 8 people for online reservations. For group bookings or for last minute availability, please email info@exmoorforestinn.com
We welcome one well behaved dog per table in the restaurant.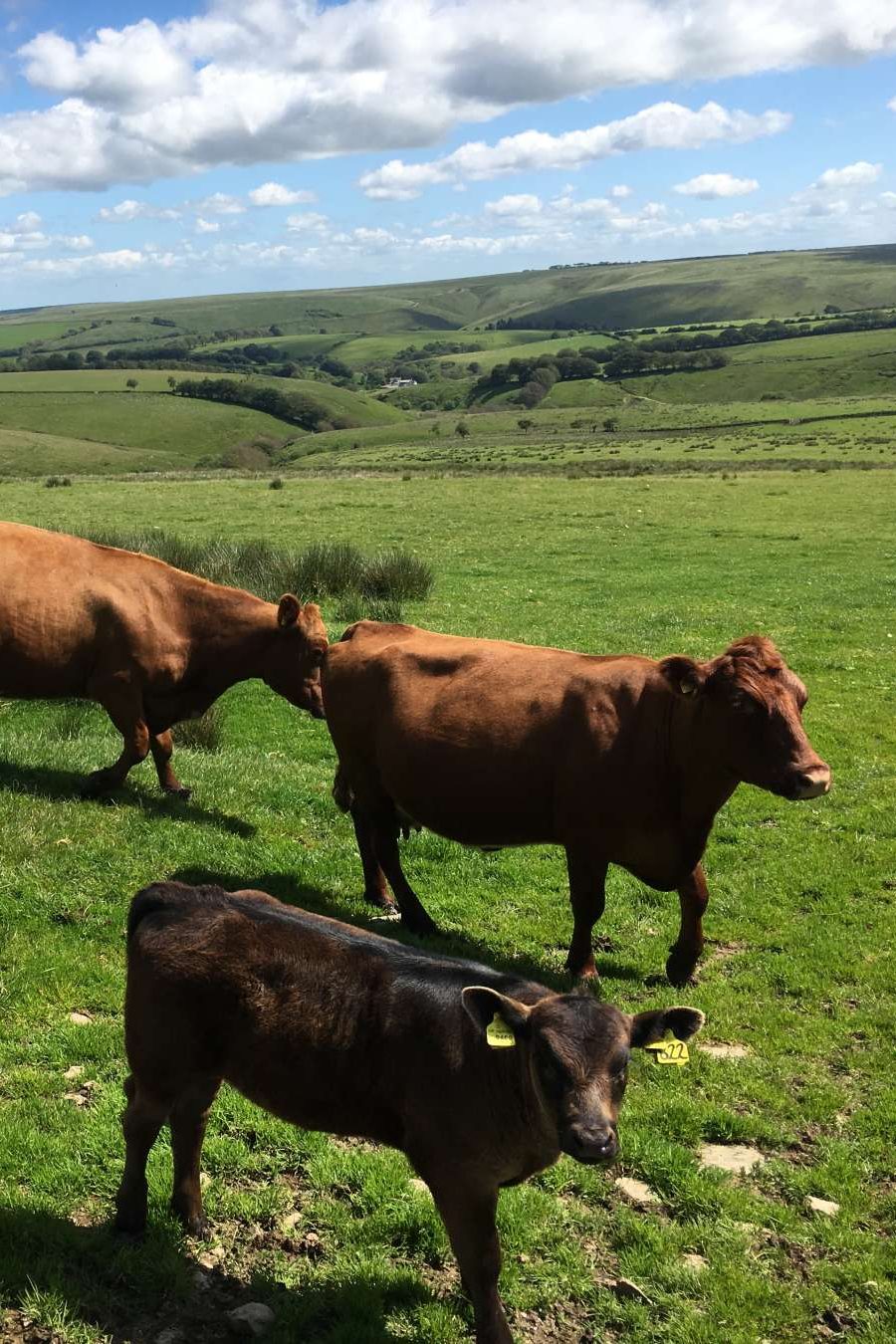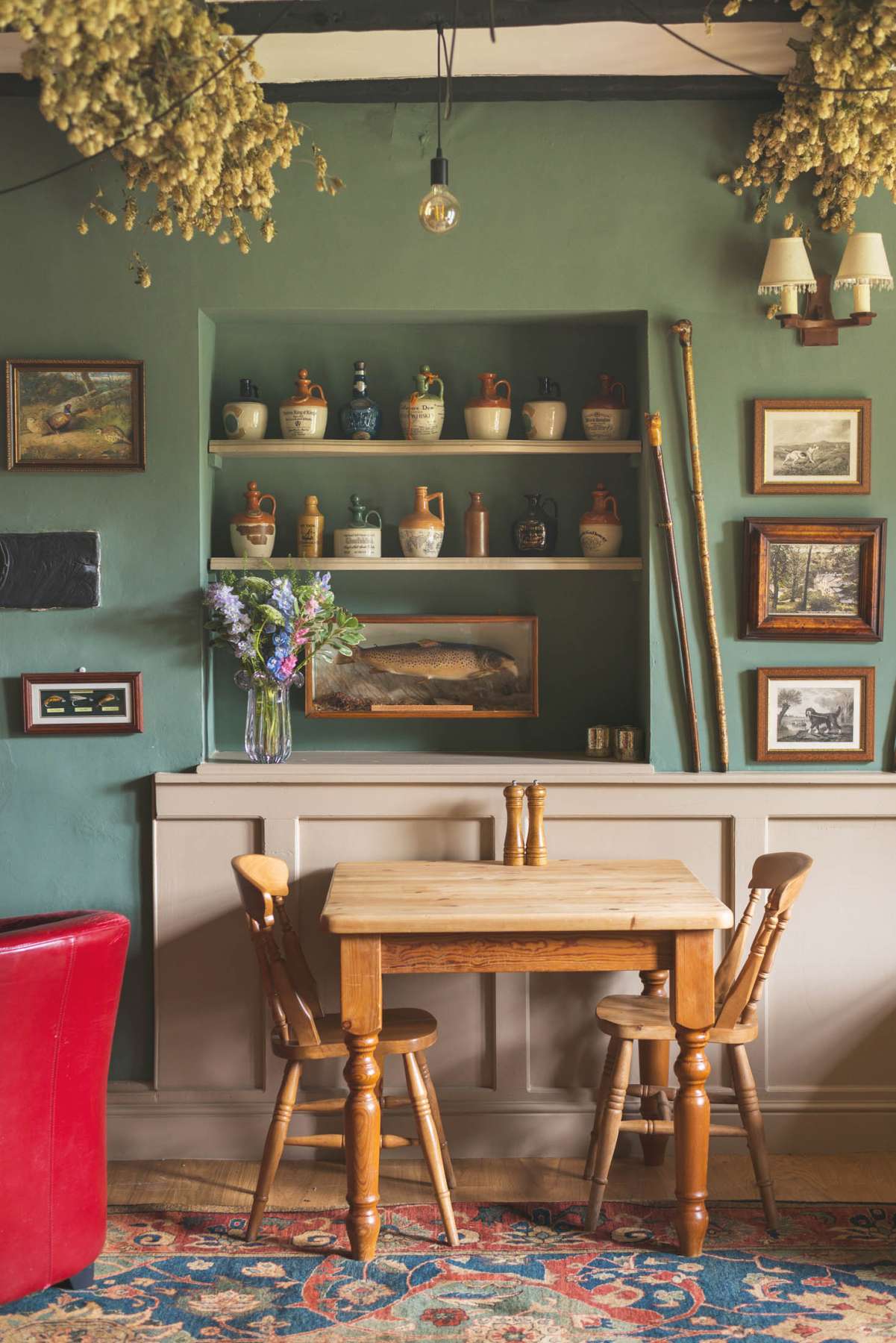 The pub is an integral part of the Exmoor Forest Estate at Simonsbath.
An organic hill farm, producing exceptional, grass-fed, organic, native breed beef and lamb. The vast majority of the beef, lamb and venison that we serve in the pub is from our own organic farm here in Simonsbath.
For detailed information about our beef and lamb, please see the leaflet.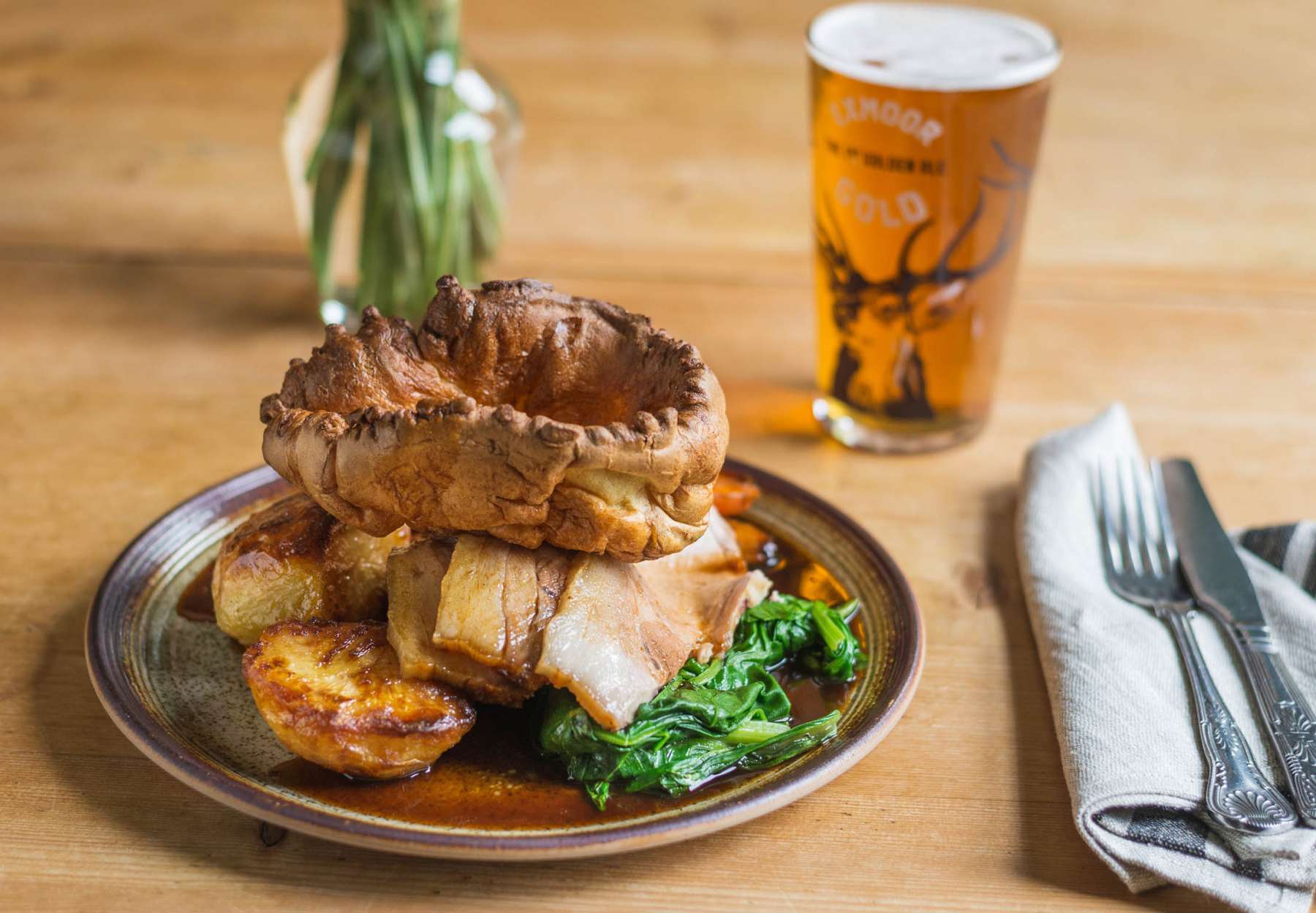 The cattle and sheep we breed and finish on the farm go to a tiny, local abattoir (with the highest welfare standards) in Combe Martin, about 12 miles away, before returning here to the pub for dry-aging and eating.
We think our cattle and sheep have a very good life, perhaps the finest of any cattle and sheep in Britain!
Organic, grass-fed, traditional and native breed cows and sheep, with very low stocking densities, who are born, raised and eaten on one farm.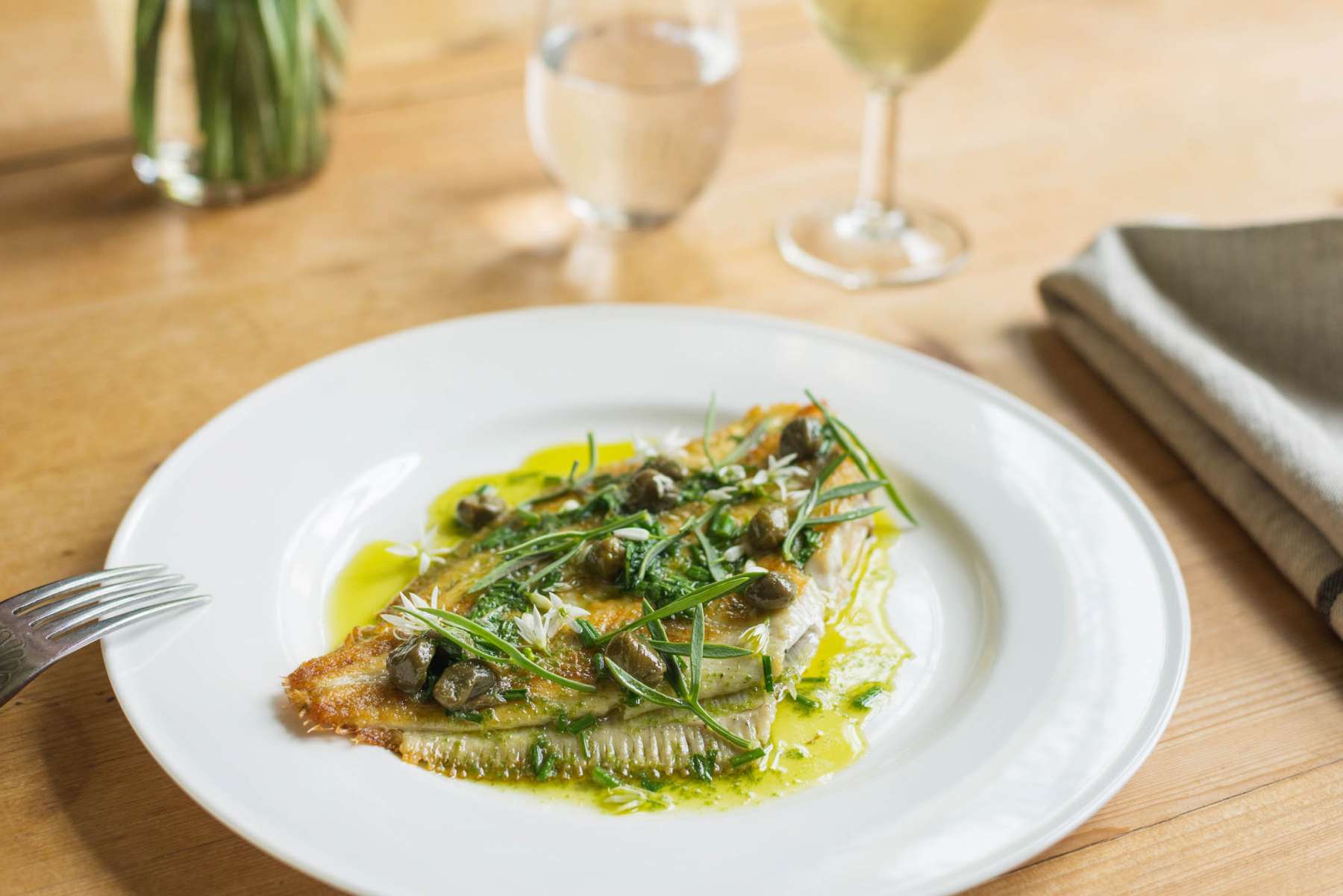 As well as the superb meat on offer, we source wonderfully fresh fish from the Bideford day boat fishing fleet.
As the name suggests, this is not fish that has been frozen on a trawler in the North Atlantic, this is fish caught the day before it is served, by small fishing boats off the North Devon coast, just 8 miles from the pub. Try the delicious Lundy Sole, as fine as any Dover Sole!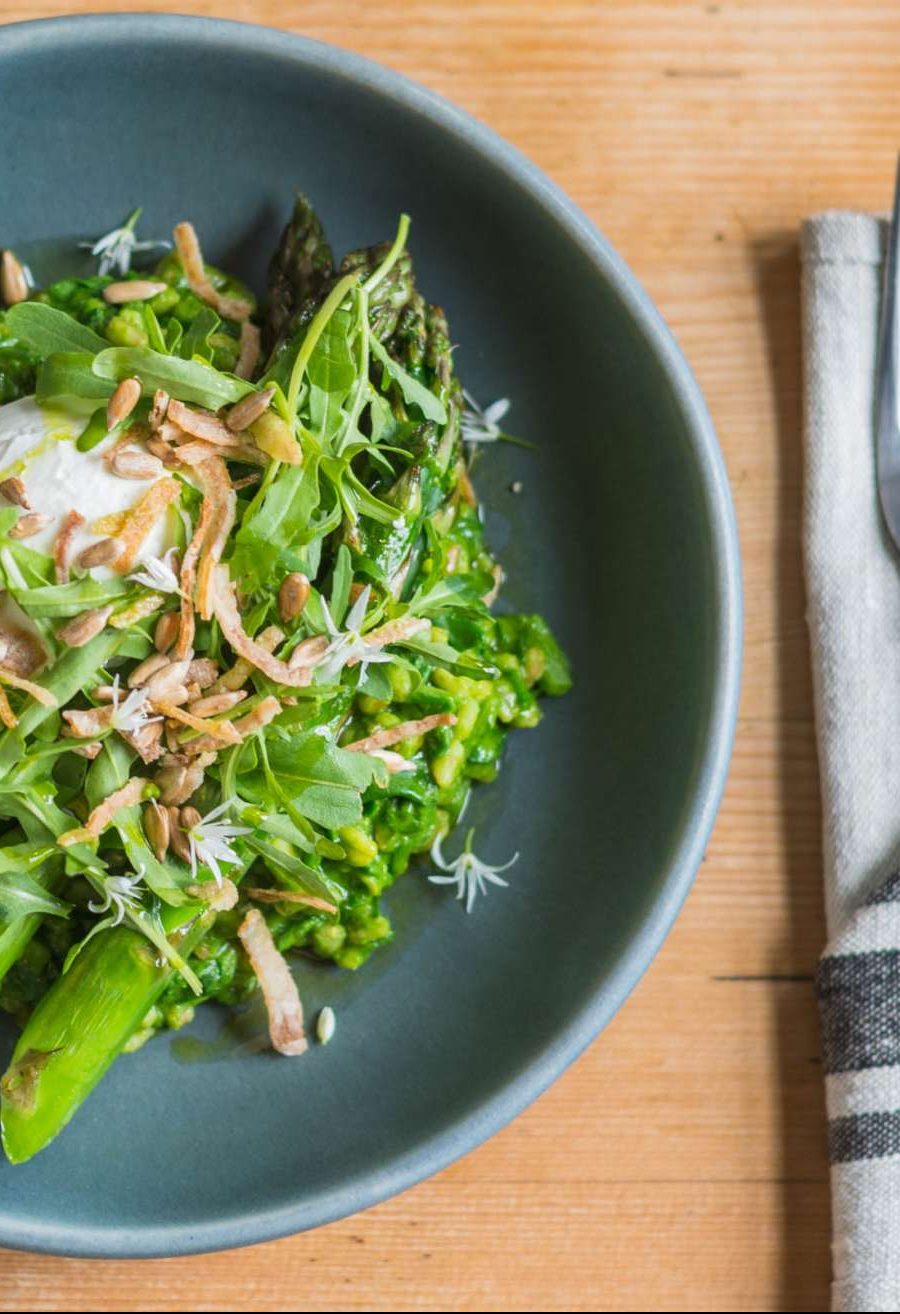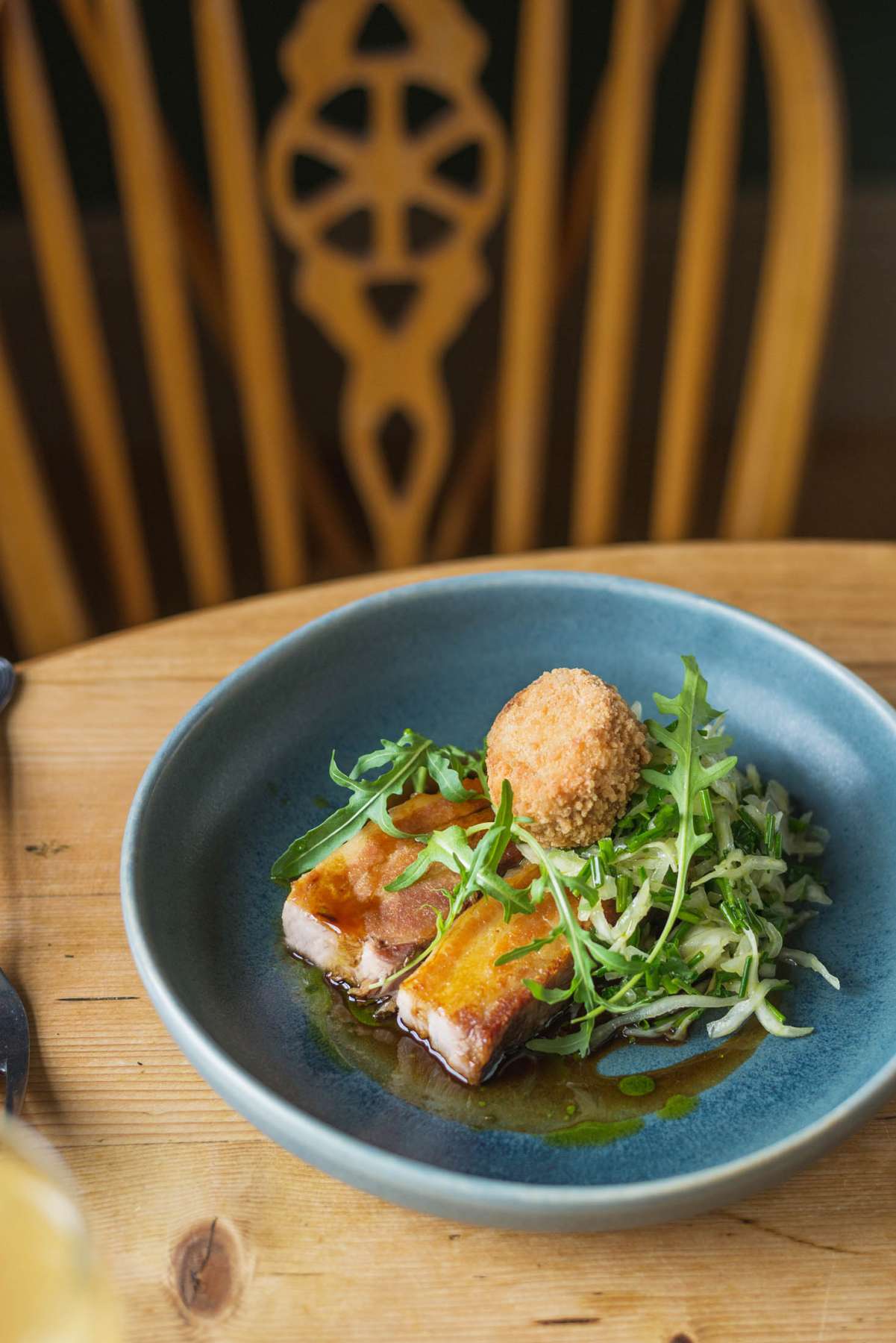 The pub serves food every evening and is open for lunch Thursday to Sunday.
We have a kitchen garden on the farm, supplying our own soft fruit and vegetables, and we are fortunate to have some other exceptional market gardeners in the North Devon area. Our team love serving locally-foraged ingredients, such as wild garlic, sea purslane, sweet woodruff and pineapple weed, while local wild mushrooms are something of a house speciality.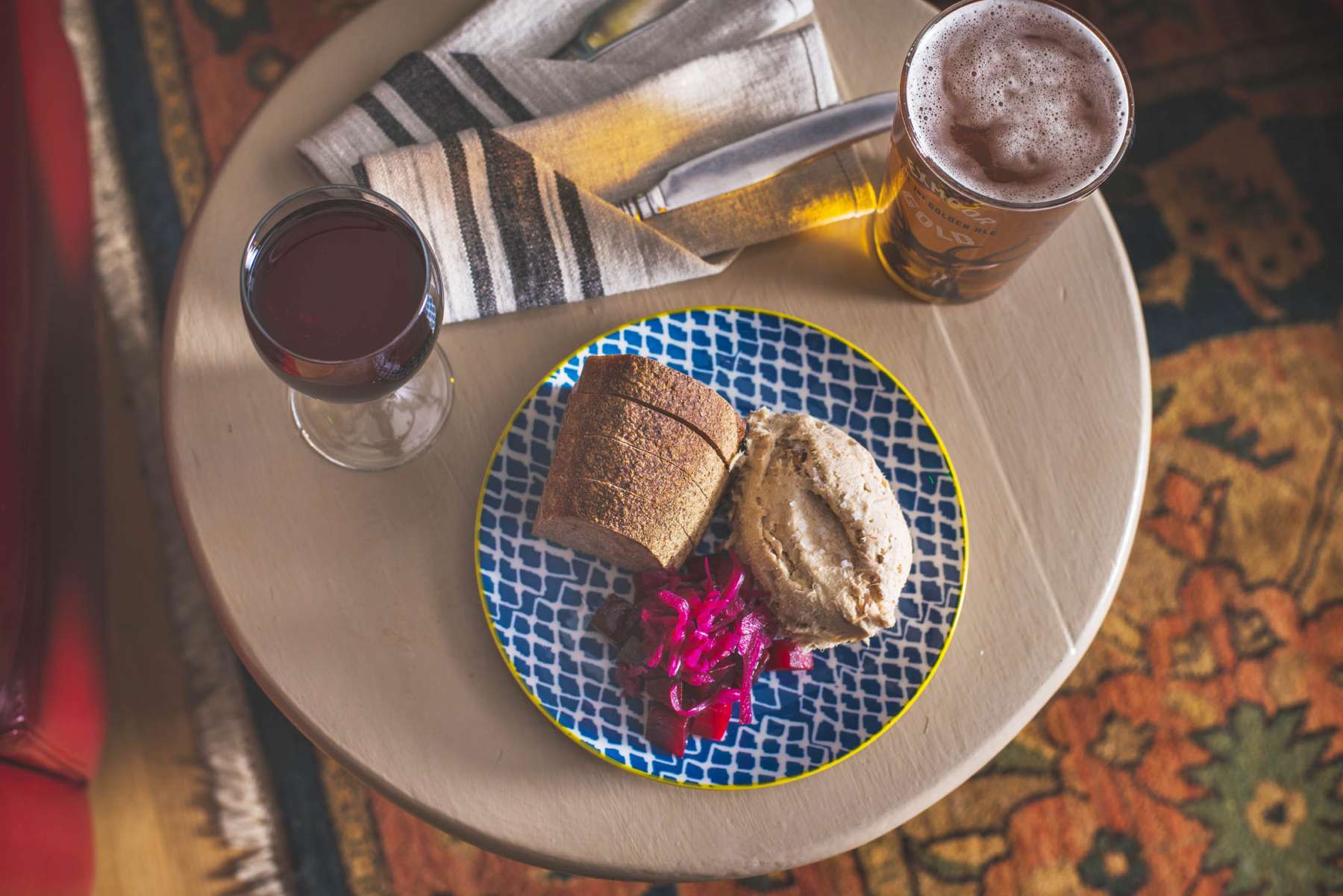 We sell delicious local cask ales on tap, a selection of lagers and pale ales, as well as various local craft beers. We have a well-priced, interesting wine list.
The roast lunch on Sundays is a particular highlight, but every day lighter dishes and a good selection of vegetarian options are available too. We are able to cater for most dietary requirements and we love working with customers to arrange their special events such as birthdays and anniversaries. Just let us know when booking.
Exmoor's finest produce
The vast majority of the beef, lamb and venison that we serve in the pub is from our own organic farm, but we're also supported by a blossoming community of hyper local farms, grocers and breweries.
Our Suppliers