The pub is part of the Exmoor Forest Estate, an organic traditional hill farm, producing native breed, grass-fed beef and lamb, and home to several hundred red deer.
For detailed information about our beef and lamb, please see the leaflet.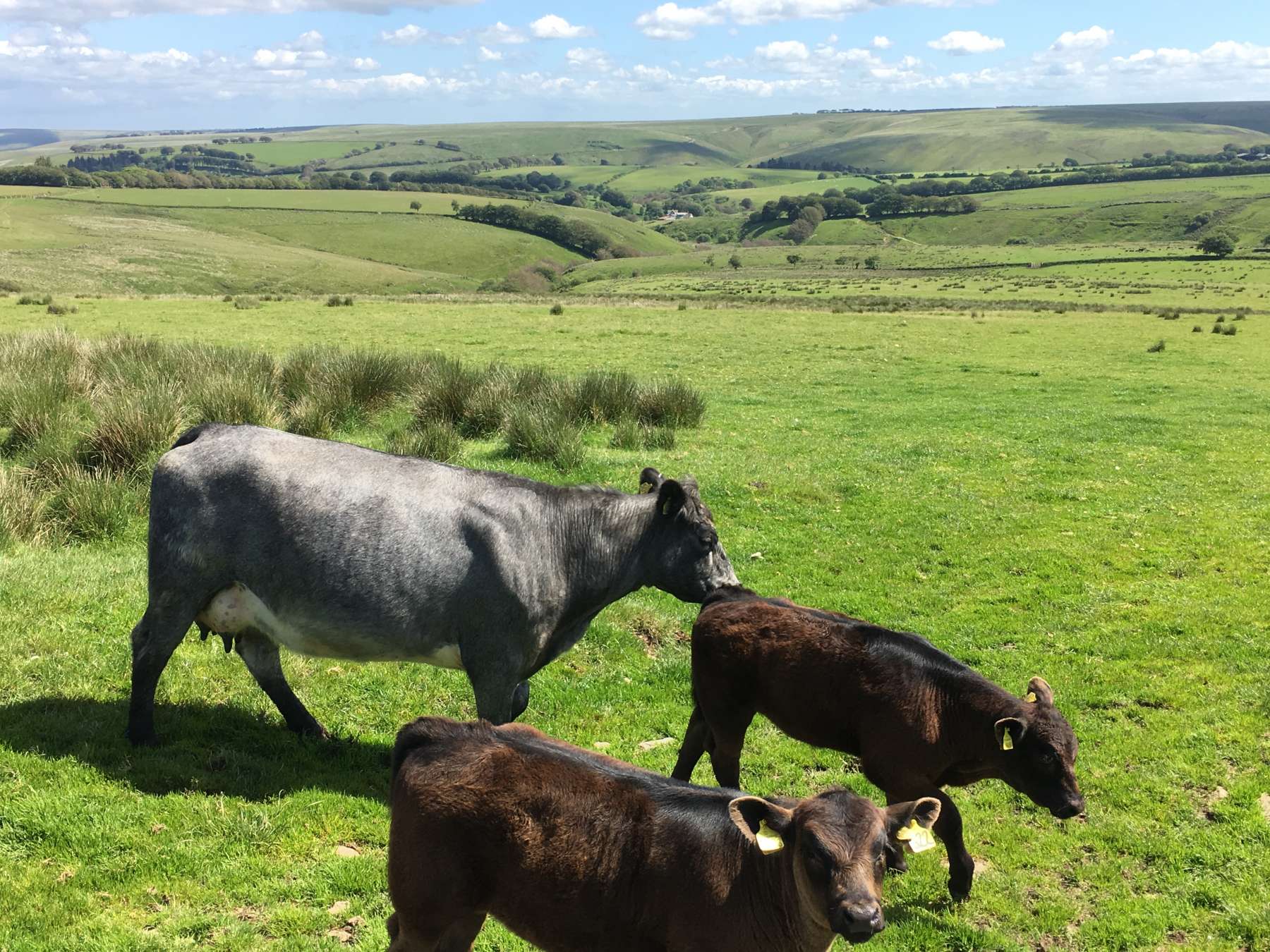 Organic, grass-fed, traditional and native breed cattle
We run two beef herds – one of purebred pedigree Galloway cattle and the other of crossbreeds produced from Aberdeen Angus or Shorthorn dominant cows. At around 28-34 months of age, the steers and surplus heifers go to our tiny, local cottage abattoir in Combe Martin, about 12 miles away, before returning here to the pub for dry-aging and eating.
We think our cattle have a very good life, perhaps the finest of any beef cow in Britain! Organic, grass-fed, traditional and native breed cattle, with very low stocking densities, who are born, raised and eaten on one farm.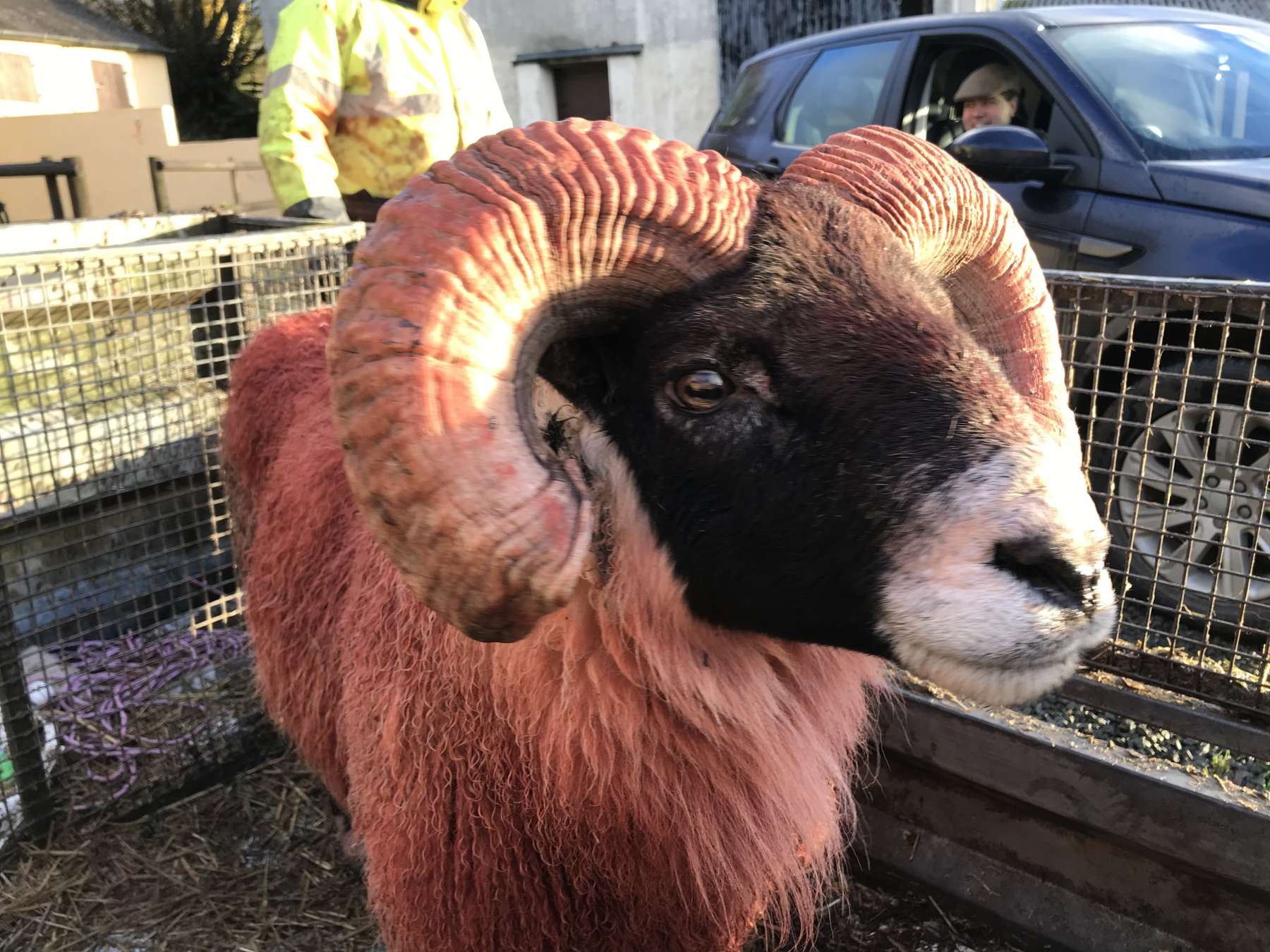 Our sheep have a similarly good life.
We continue to use traditional breeds that have thrived on this estate for generations.
We run a flock of about 1200 Scottish Blackface ewes, half of which are put to Scottish Blackface rams to produce purebred lambs and half of which are put to Blueface Leicester rams to produce a Scotch Mule.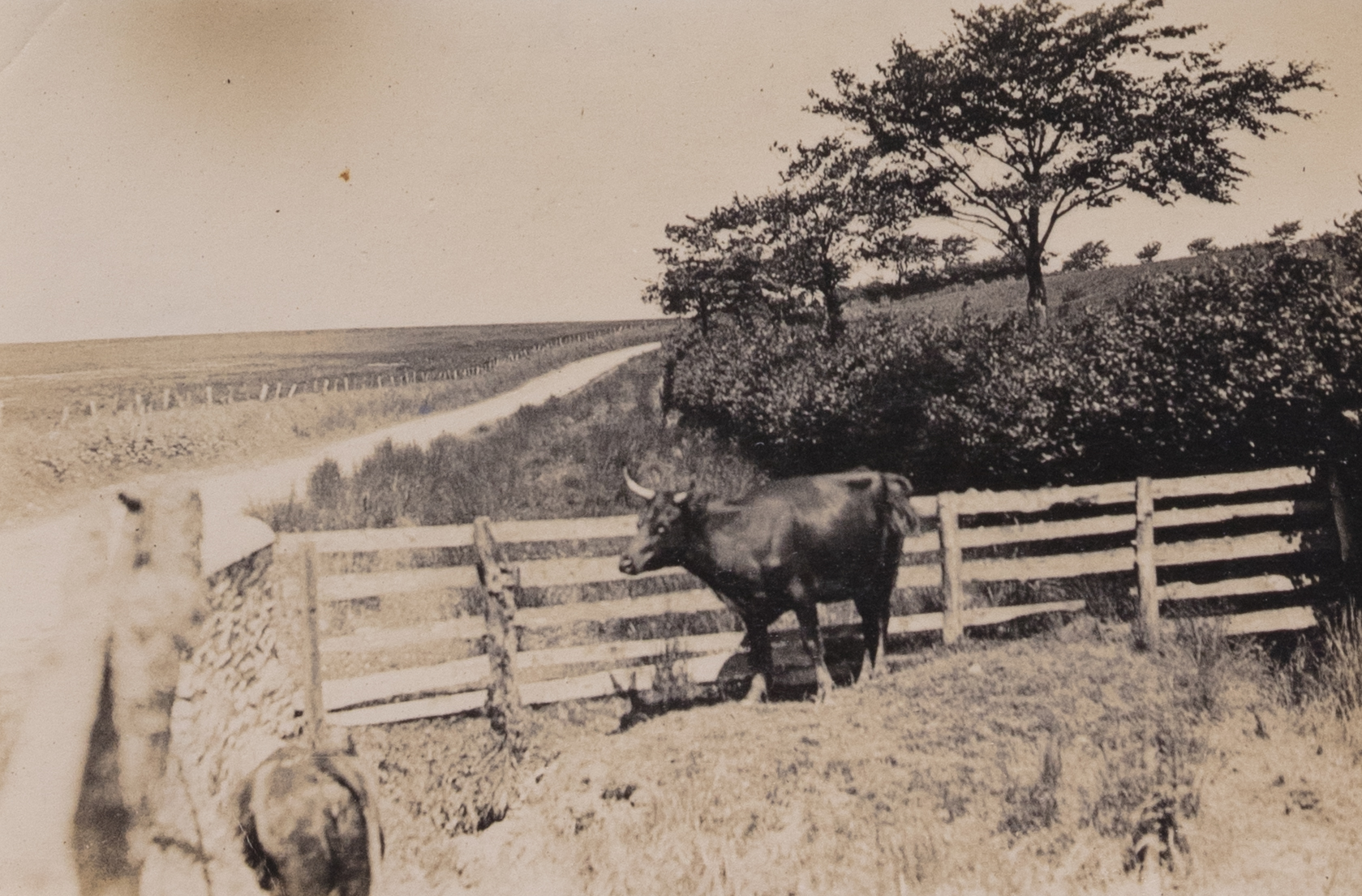 The Farm's History
Until 1818, the large area of wild land surrounding Simonsbath and known as the Exmoor Forest had been the property of the Crown for use as a hunting chase.
When the Worcestershire speculator, John Knight, bought this estate from the Crown in 1818, he let many of the farms to Scottish tenant farmers who drove their cattle and sheep down the drovers' roads from Scotland, beginning a long association with Scottish breeds (which do well here).
We also have an excellent book, The History of the Exmoor Forest Estate, for sale in the pub. Just ask any of the team.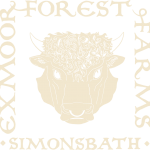 The whole estate is run with biodiversity, flora and fauna as the guiding lights.
For example, we keep around 300 acres of species-rich grassland and traditional hay meadows. These are managed traditionally, with no cutting until after 1 July, and are grazed by our native breeds at risk.