Perhaps the best hike on exmoor
Dunkery Beacon at the summit of Dunkery Hill is the highest point on Exmoor and in Somerset, England. It is also the highest point in southern England outside of Dartmoor.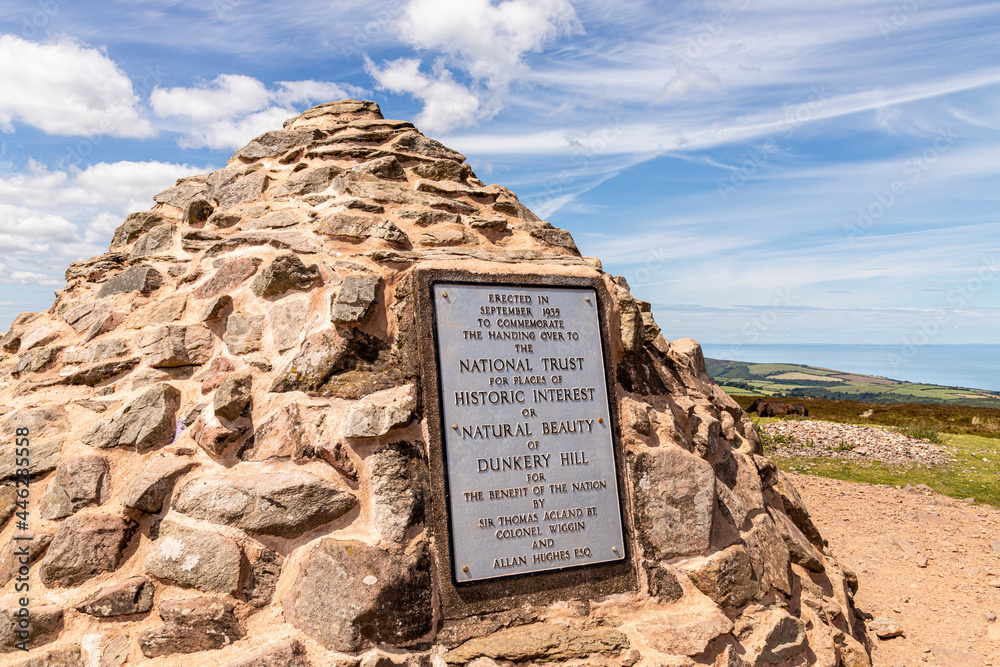 The sandstone hill rises to 1,705 feet (520 m) and provides views over the surrounding moorland, the Bristol Channel and hills up to 86 miles (138 km) away.
The site has been visited by humans since the Bronze Age, and contains several burial mounds in the form of cairns and bowl barrows. Sweetworthy on the lower slopes is the site of two Iron Age hill forts or enclosures and a deserted medieval settlement.
The hill is part of a Site of Special Scientific Interest and National nature reserve. It was in private ownership until the 20th century, when it was donated to the National Trust by Sir Thomas Acland, Colonel Wiggin and Allan Hughes; a stone cairn was erected at the summit to commemorate the event.
There are easy walks to the summit, parking for coaches and with facilities close by.
You can also park at the National Trust car park, Holnicote Estate, Somerset (TA24 8TJ)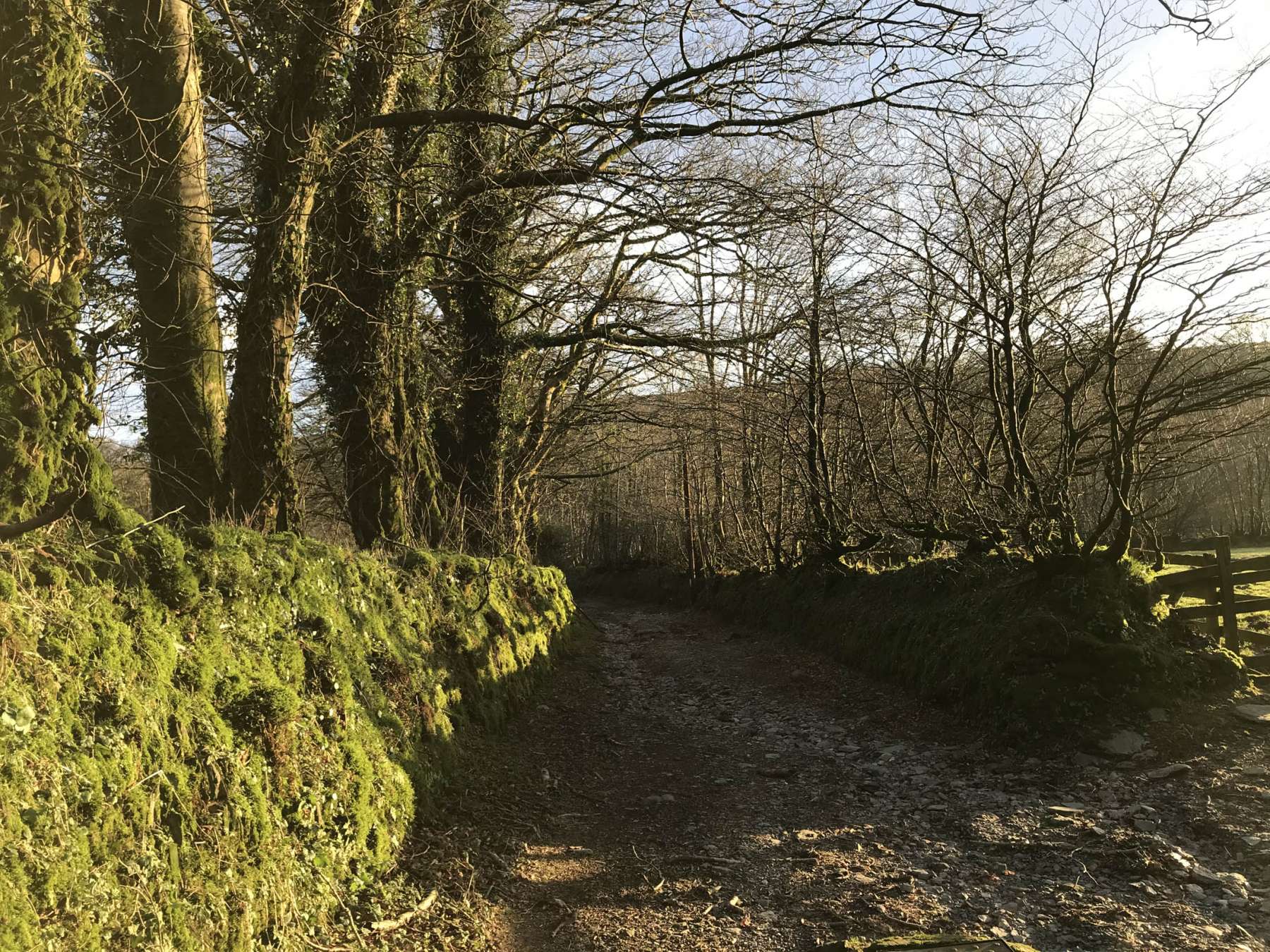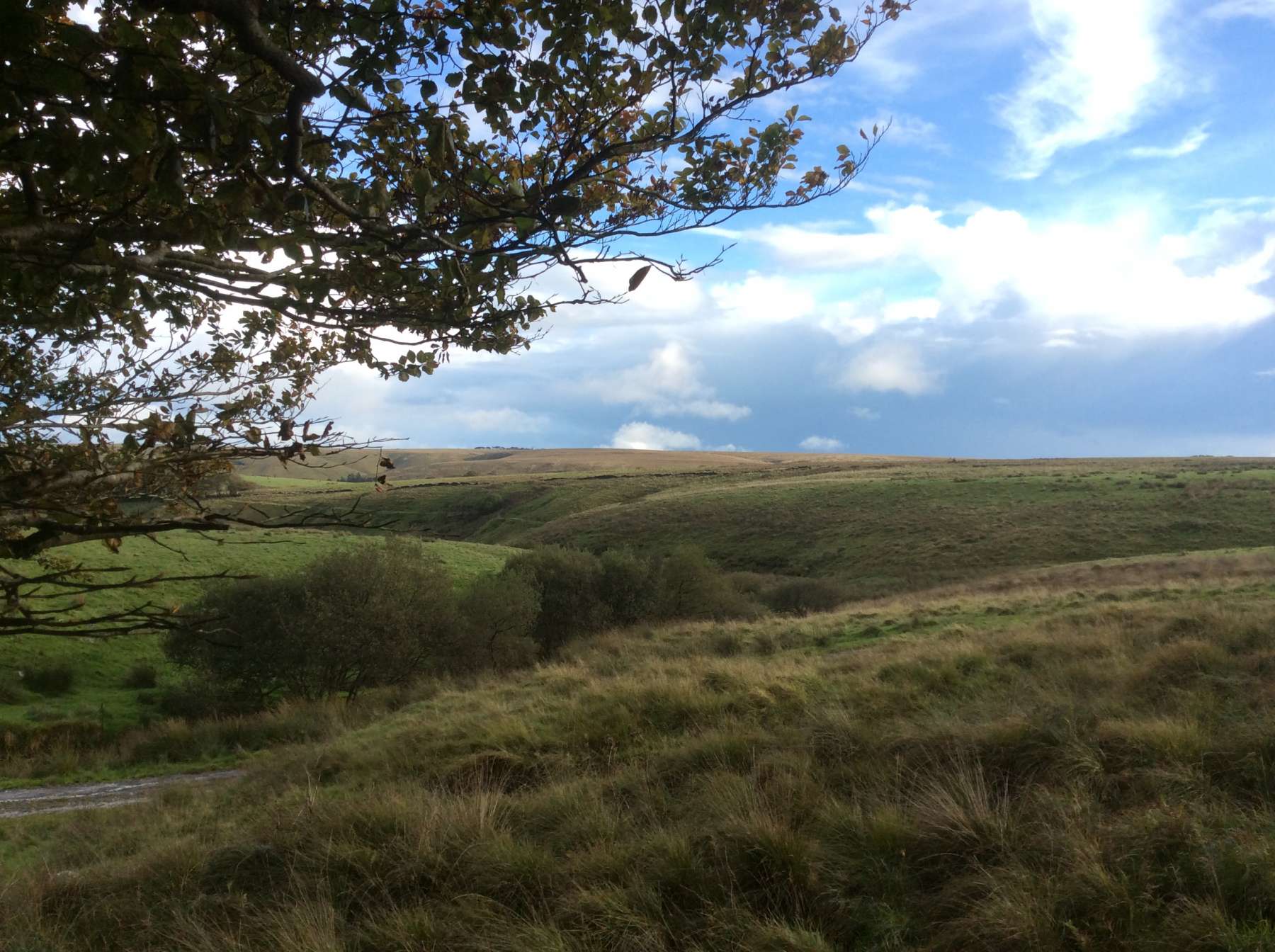 Discover Exmoor's Walking Routes
The Two Moors Way
The Two Moors Way (also known as the Devon Coast to Coast) is a long-distance walking route between Ivybridge on the southern edge of Dartmoor National Park and Lynmouth on the North Coast of Exmoor National Park, comprehensively way-marked except on the open moorland sections. It has a total length of 102 miles (163 km), making it an ideal week's walk.
The Coleridge Way
Exmoor offers some long distance routes including the Coleridge Way. Walk 51 miles in the footsteps of the Romantic Poets through the stunning Somerset and Devon countryside of the Quantock Hills, the Brendon Hills and Exmoor, a landscape that inspired Coleridge to produce some of his best known work. Or ride 34 miles from Nether Stowey to Exford.
Ready more about Exmoor's fantastic walking opportunities and other activities here