Exmoor is at its most beautiful in the autumn and winter, and with fewer visitors around it remains a great place to visit for a few days away. This year we are offering by popular request a winter escape package consisting of dinner, bed and breakfast. This offer can be booked as either double or single occupancy.
The 2022/23 Winter Escape tariff: (Dinner, bed and breakfast per night)
Double occupancy: £180
Single Occupancy: £150
Please book early to take advantage of this fantastic value offer which proves popular with our repeat guests every winter.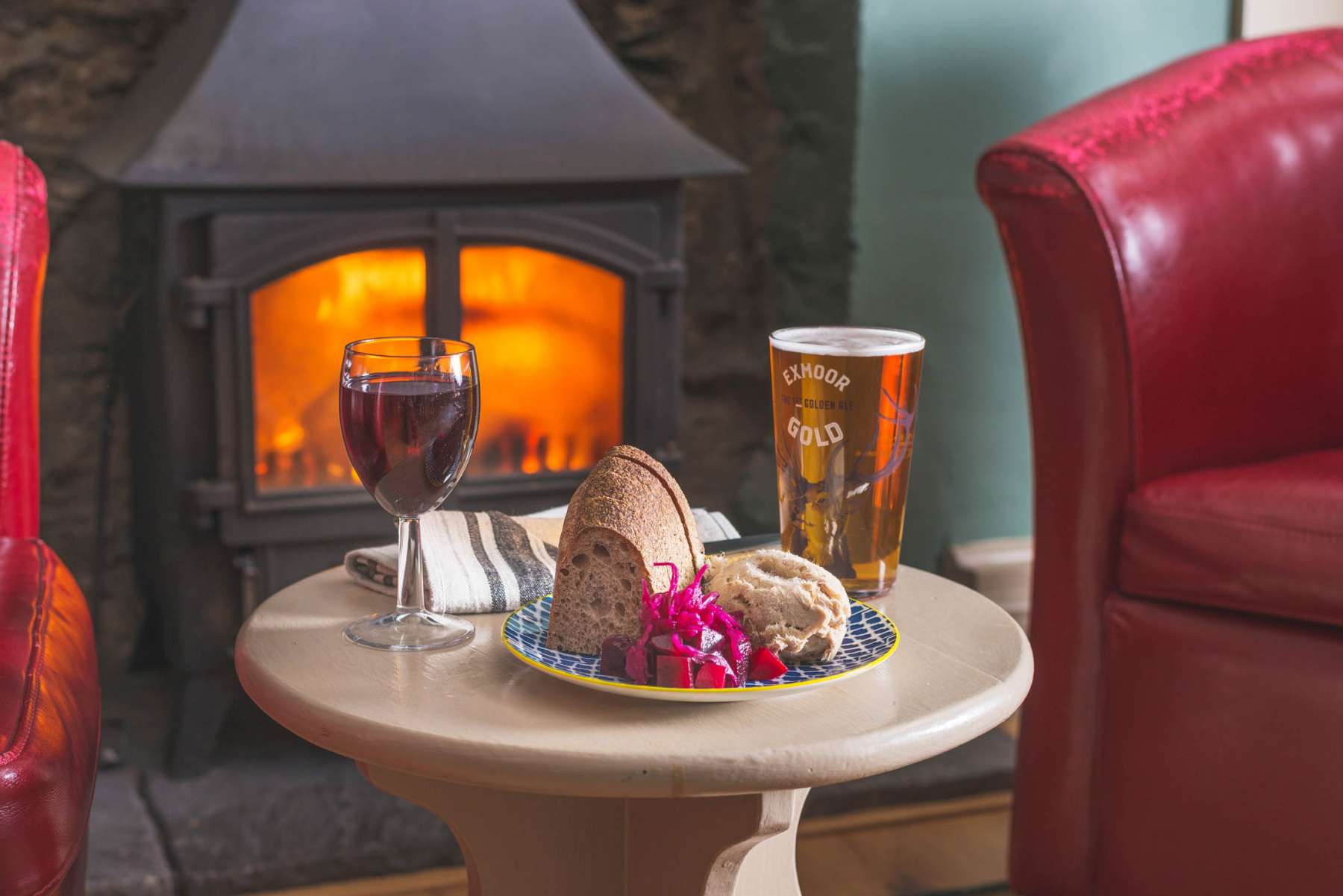 The winter escape season commences on Wednesday 2nd November and runs until 31st March (excluding 24-31st December and 11-19th February 2023.
The offer represents a fantastic saving for guests who will be booked into our best available, newly refurbished rooms. They will enjoy a three course supper in our restaurant and full cooked breakfast the next morning.
The winter escape offer is only available to guests booking direct and is not available via any 3rd party agents (hotel room agents). It is not available on Sunday, Monday or Tuesday nights during the winter season when our restaurant will be closed.
To book: Please use the booking portal available on this website. You can enter your preferred dates and will be able to select Winter escape double occupancy' or 'winter escape single occupancy' if available.
As the evenings draw in, the fires will be lit in the bar & sitting room, and guests will enjoy a choice of three courses, celebrating the best local, seasonal produce Exmoor has to offer.
Our chef Ben Ogden will endeavour to ensure a good range of meat, fish & vegetarian options are available, and we are happy to cater for dietary requirements if notified at the time of booking.
There is a huge network of footpaths starting right on the doorstep of the Inn making it the perfect base for a winter walking holiday.
We welcome well behaved dogs. Please notify us at the time of booking if you are bringing your dog so we can ensure you are allocated a dog friendly room. A small charge of £15 will apply per dog for the stay.